Remember, you can watch Professor Fred's Movie Marvels, Fridays at 9pm and Midnight and Saturdays at 3pm on SCCtv -
Comcast Ch 28, CenturyLink Ch 8005 (HD Ch 8505), Wave Broadband Ch 19 and to the world via live simulcast at www.scctv.net.!!
May 6 and 7
Horrors of Spider Island
(1960)
1h 17min
Horror
Released March 1962 (United States)
Starring Harald Maresch, Helga Franck, Alexander D'Arcy
Directed by Fritz Böttger
Written by Fritz Böttger, Eldon Howard, Albert G. Miller
Survivors of a plane crash on a remote island find it is covered by spiders. When bitten, the survivors start turning into spiders!
May 13 and 14
PREMIERE OF A NEW MOVIE MARVELS!!
Gamera vs. Barugon (aka War of the Monsters)
(1966)
Directed by Shigeo TanakaNoriaki Yuasa
Written by Niisan Takahashi
Take a journey back to Japan, 1966, in War of the Monsters! Gamera, the giant flying turtle from outer space returns to Earth following his debut in the previous year's smash hit Gamera, the Giant Monster. Only this time he's the good guy, and the only monster in town who can possibly stop the weird, super-destructive Barugon! A great story with big-budget special effects from Daiei Film in Japan, War of the Monsters features two fantastic monsters battling it out. And there are some dastardly villains – monsters of the human variety! One of the great kaiju films!
May 20 and 21
The Giant Gila Monster
(1959)
1h 14min
Horror, Sci-Fi, Thriller
Released 1959 (United Kingdom)
Starring Don Sullivan, Fred Graham, Lisa Simone
Directed by Ray Kellogg
Written by Ray Kellogg, Jay Simms
A giant lizard terrorizes a rural Texas community and a heroic teenager attempts to destroy the creature.
May 27 and 28
Terror Is a Man
(1959)
1h 30min
Horror, Romance, Sci-Fi
Released November 1959 (United States)
Starring Francis Lederer, Greta Thyssen, Richard Derr
Directed by Gerardo de Leon, Eddie Romero
Written by Paul Harber, H.G. Wells
A mad scientist transforms a panther into a man-like creature that escapes and goes on a murderous rampage.
June 3 and 4
Bucket of Blood
(1959)
Starring Nigel Honeybone, Mark Spain, Iain Triffitt
Directed by Chris Newton
Written by Iain Triffitt
Walter Paisley, nerdy busboy at a Bohemian café, is jealous of the talent (and popularity) of its various artistic regulars. But after accidentally killing his landlady's cat and covering the body in plaster to hide the evidence, he is acclaimed as a brilliant sculptor - but his new-found friends want to see more of his work. Hmmm, wonder where this is going.
June 10 and 11
Carnival of Souls
(1962)
1h 18min
Horror, Mystery
Released November 2, 1962 (Finland)
Starring Candace Hilligoss, Frances Feist, Sidney Berger
Directed by Herk Harvey
Written by John Clifford, Herk Harvey
After a traumatic accident, a woman becomes drawn to a mysterious abandoned carnival.
June 17 and 18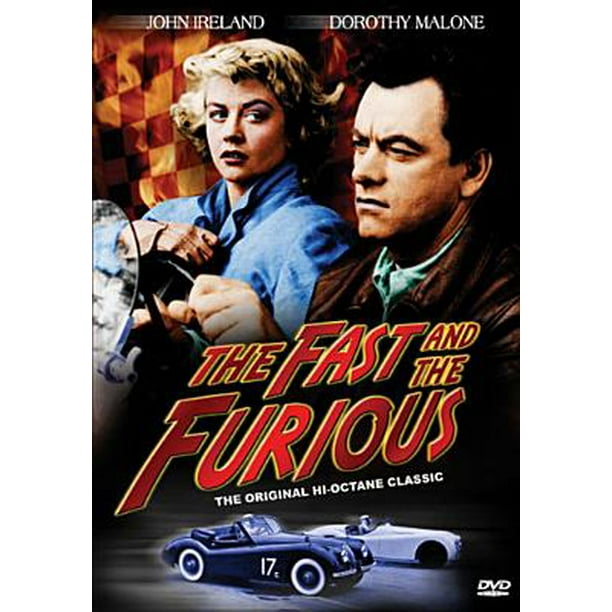 The Fast and the Furious
(1954)
Starring John Ireland, Dorothy Malone, Bruce Carlisle
Directed by John Ireland and Edward Sampson
Written by Jerome Odlum(screenplay), Jean Howell(screenplay), Roger Corman(story)
A trucker framed for murder breaks out of jail, takes a young woman hostage, and enters her sports car in cross-border road race hoping to get to Mexico before the police catch him.
June 24 and 25
Bulldog Drummond in Africa
(1938)
Adventure, Crime, Mystery
Released August 5, 1938 (United States)
Starring John Howard, Heather Angel, H.B. Warner
Directed by Louis King
Written by Garnett Weston, Herman C. McNeile
Drummond, his girlfriend and his butler try to free an high post of Scotland Yard who has been kidnapped.
July 1 and 2
Manster
(1959)
1h 13min
Horror, Sci-Fi
Released March 28, 1962 (United States)
Starring Peter Dyneley, Jane Hylton, Tetsu Nakamura
Directed by George P. Breakston, Kenneth G. Crane
Written by William J. Sheldon, George P. Breakston
An American reporter in Japan is given a mysterious injection by a scientist, who turns him into a two-headed monster.